Privacy Policy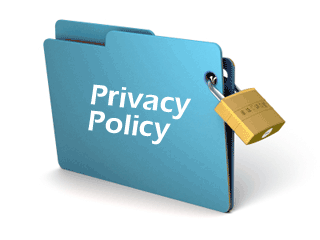 1. This Privacy Policy governs the manner in which GSCUK LTD (T/A The Ground Screw Centre) collects, uses, maintains and discloses information collected from users (each, a "User") of The Ground Screw Centre website (www.groundscrewcentre.co.uk ). This privacy policy applies to the Site and all products and services offered by GSCUK LTD (T/A The Ground Screw Centre).
2. We are committed to ensuring that your privacy is protected at all times. Any information that you provide will be handled in accordance with this privacy policy.
3. GSCUK LTD (T/A The Ground Screw Centre) has the discretion to update this privacy policy at any time. When we do, we will revise the updated date at the bottom of this page. We encourage Users to frequently check this page for any changes to stay informed about how we are helping to protect the personal information we collect. You acknowledge and agree that it is your responsibility to review this privacy policy periodically and become aware of modifications.

4. Data we collect about you
Personal identification information
We may collect personal identification information from Users in a variety of ways, including, but not limited to, when Users visit our site, place an order, subscribe to the newsletter, respond to a survey, fill out a form, and in connection with other activities, services, features or resources we make available on our Site. Users may be asked for, as appropriate, name, email address, mailing address, phone number. Users may, however, visit our Site anonymously. We will collect personal identification information from Users only if they voluntarily submit such information to us. Users can always refuse to supply personally identification information, except that it may prevent them from engaging in certain Site related activities.
Non-personal identification information

We may collect non-personal identification information about Users whenever they interact with our Site. Non-personal identification information may include the browser name, the type of computer and technical information about Users means of connection to our Site, such as the operating system and the Internet service providers utilised and other similar information.
This information will be taken from you at the time that you make a purchase through our online store, or make contact with us through the contact us page on our online profile.
5. How we handle your data
We use this information for the following reasons:
i) Process any orders you make through our eCommerce platform ii) Improve our products and services iii) For marketing our products and services to you iv) For market research
6. We are committed to ensuring that the data you provide is handled securely and have put in place suitable physical, electronic and managerial processes to safeguard your information.
7. How we use collected information

We may collect and use Users personal information for the following purposes:

- To improve customer service
Information you provide helps us respond to your customer service requests and support needs more efficiently.
- To personalise user experience
We may use information in the aggregate to understand how our Users as a group use the services and resources provided on our Site.
- To improve our Site
We may use feedback you provide to improve our products and services.
- To process payments
We may use the information Users provide about themselves when placing an order only to provide service to that order. We do not share this information with outside parties except to the extent necessary to provide the service.
- To send periodic emails
We may use the email address to send User information and updates pertaining to their order. It may also be used to respond to their inquiries, questions, and/or other requests.
8. Cookies
Cookies are small files which are placed on your computer's hard drive. Cookies help this website to analyse traffic and visitors and help our site respond to you as an individual.
We use traffic log cookies to identify which pages are being used on our site and analyse visitor behaviour through statistics.
9. Links to other websites
You may encounter a link to an external website page whilst visiting our online store or profile on this website. If the link is to a website that is operated by a third party you should know that we have no control over that website and as such cannot be responsible for the protection and privacy of your data or information you provide whilst visiting the site.
10. Controlling your information
You may request details of personal information that we hold about you under the Data Protection Act 1998. A small fee will be payable. If you would like a copy of the information held on you please contact us.
11. How we protect your information.
We adopt appropriate data collection, storage and processing practices and security measures to protect against unauthorised access, alteration, disclosure or destruction of your personal information, username, password, transaction information and data stored on our Site.

Our Site is in compliance with PCI vulnerability standards in order to create as secure of an environment as possible for Users.


If you believe that any information we hold about you is incorrect or incomplete then please write to or email us as soon as possible and we will promptly correct any information found to be incorrect.
Dec. 2018